Design and Development Areas to Enhance Your Website's SEO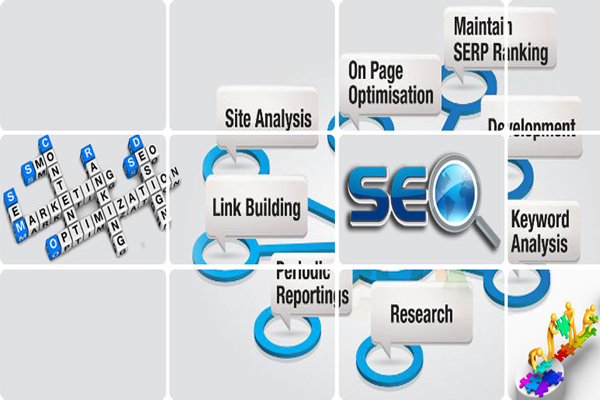 Website design today is carried out keeping two basic things in mind; the visitor and the search engine. While technical aspects are taken care of in order to fulfill search engine requirements, user experience is of huge importance. In many ways, the user experience is tied into search engine requirements, but there are also many things that aren't.
Search engines try to add intelligent detection capabilities to their algorithms in order to detect features and functions from a design and development perspective for end users. However, putting together such an immense amount of detection capability may not be an easy task. And so, it is designers and developers who have to make sure they do what is required in order to create a positive user experience.
Below are few areas that you need to take care of as a designer and developer. Going over these basics will help you develop a framework for the most important things required.
The Importance of Colors, Shapes and Fonts
Designers must know about the psychological impact of using certain colors as well certain combinations of colors. Moreover, they need to relate this knowledge to industries for which they are building websites. Apart from colors, they must know about the shapes and fonts required too so that they can create a packaged message for your brand. Responsive design has played a huge role in this regard, as font sizes are always under consideration.
Fonts in Relation to Image
Designers must also be aware of the concept of fonts and images that construct almost the entirety of your website design. In view of this, following the trends that began in 2015 and are expected to continue well into 2016 are a must. Some of the elements from these trends include the use of larger images as well as larger fonts. Some large images are even uses as background image for your entire website.
Keep in mind that among other elements, search engines rank websites according to the kinds of images they have used. In comparison to many websites, search engine algorithm have a method of measuring how long visitors stay on your page. They also know which parts of your pages are viewed most.
Use of Larger Text Size
With a larger text size you will use up more space on your website. This means that your content will have to be specific so that it satisfies your user's requirements. Search engine algorithms scrutinize the text you place on your site too, which you need to make sure fulfills search engine requirements as well as your users. Making use of descriptions, layout of text, keywords, synonyms, etc. is all count.
Cross-browser Compatibility
Developers will need to make sure that your website remains fully accessible to visitors no matter what types of browsers they need. Your visitors may arrive at your side on any platform, and you must be prepared to accommodate them.
You must also avoid using splash pages. These are considered obsolete and are thought to just be a hurdle to visitors reaching your website. Also avoid using images wherever you can use text. Furthermore, if you can be creative with HTML 5, you will be surprised at what all a developer can do for you.