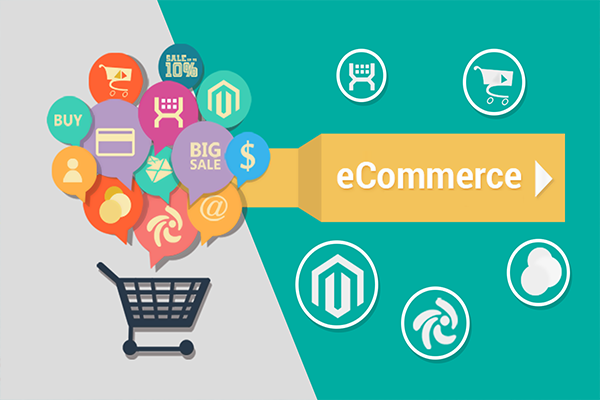 When developing you e-commerce website, your approach is entirely different to what it would be when developing other kinds of websites. Your e-commerce site will be your point of sale, and in order to operate this online store, you will need to have few things in place.
Navigation Must be as Simple as Possible
An eCommerce web design should simply the process for your users. Look at things from your customer's perspective, and you will soon see what all is required. It may take you some time to figure out everything, but you can do this systematically by using a checklist.
Your products must be categorized logically, such as in the form of conveniently-arranged dropdown menus so that things are convenient for them to find. If you can at least match the way your competitors have organized their websites, you will have assurance that you will see visitors returning to your site.
Only Display clear Images and Concise Content
You should have a clear image of your product displayed, if not several pictures of it from different angles for better clarity. There must also be a concise description accompanied by other important product details such as size, shape, color, cost, etc. All elements that will encourage a customer to make a purchase must be included.
Your Presence Online Speaks Volumes of Your Brand
A well designed store that allows a customer to progress through conveniently in terms of flow and detail will raise your site's standards in their eyes. There are millions or sites out there, but only a handful really do meet a customer's expectations and needs. You can get feedback about your site's ranking and what customers think of it against your competitors if you enlist it on review platforms. However, you must remember that you can't afford to have a sloppy approach, because once reviews go online about your business, damage can be long-term.
Your E-commerce Site's Presence on Social Media
You can increase your market reach many times over by placing your offers on social media. Your Facebook page, for example, can be used as a selling point. This can be done by implementing a payment gateway on it. However, the best part about social media is that you will be placed in close touch with your target audience. You can engage with them directly when they make comments or ask questions on your page wall.
Fresh Content is a Necessity
There's no point maintaining old content on your website. If you're selling something and you want to have your potential buyers return to your site, you must update your content. Prices must be most recent too, as customers watch out for the best rates. Moreover, try and refresh the images of your products, as these appeals to older customers and repeat visitors.
Besides the above mentioned points, there are several things to keep in mind to set up and run an effective eCommerce store. Apart from using the current design trends to perfection, you must make sure you give your visitors what they are looking for in terms of convenient navigation and accurate as well as current information.